15 Jan

Welcome January 2020

As we embark on a new season and a new decade, there are somethings that I cannot allow to slip away and that is my standing dinner invitation for the first Sunday of the New Year.
My family knows that we will all be together to eat, to talk and to pray for one another. And it's an expectation that we look forward to as a unit. God always shows up in some way during the evening.
This year's menu was pretty similar to last year's. It was Black-eyed peas, Roast loin of Pork and Herb Roasted Root Vegetables.
This is a tradition in our house for sure. I couldn't get away with not serving this meal if I tried, lol! We do not have our Christmas decorations down yet. I have not thoroughly picked up the house from all the Christmas gift-giving debris either. Yet it really matters not! The grand kids bring their new toys to run around the house and pretend with.
This meal happens annually with little fanfare. It's not as formal of a table setting because the kids eat wherever they want. My daughters-in-law bring any kind of sides or desserts they feel led to pick up or create. I am not particular. My sister always makes her blueberry-lemon cake.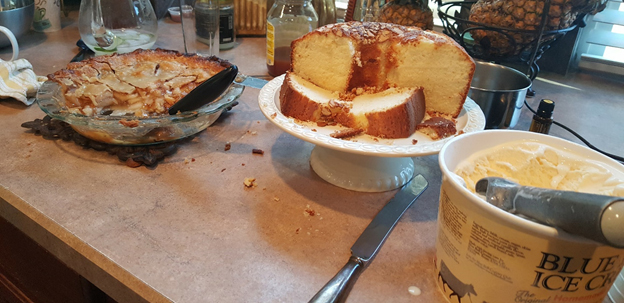 I handle all the main stuff. The roast and the peas make it simple. Sometimes we add cabbage and corn bread, but the peas are non-negotiable. This year I did root veggies roasted with herbs. And easy old school yeast rolls.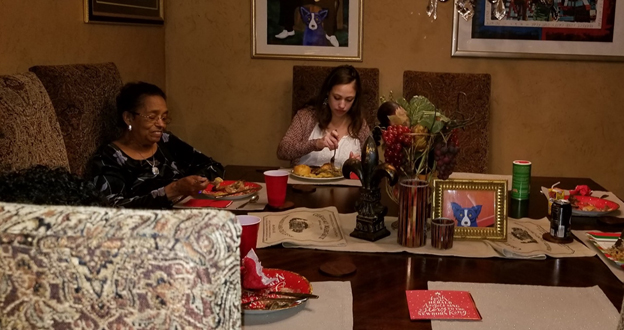 And if someone has a newly gifted drone or remote-control airplane (always Richards favorite) the guys will all fly it together after dinner. Other times we play cards or some new board game someone got for the holidays.
Later, we have our coffee and dessert and then go around the table and talk about what we see for the year ahead. We consult with one another. We join hands and pray for each other's goals and then Richard and I speak a word to each of the children and their families as we feel lead in the Lord.
Richard changes his clothes and handles the big clean up afterwards.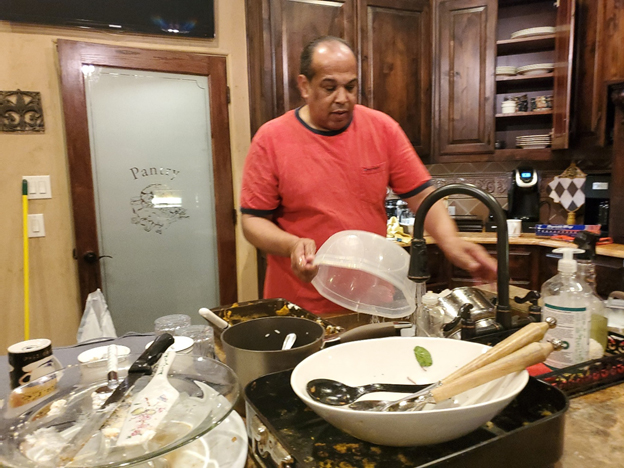 As you seek to see what is new in store for you this year remember that somethings should never change and that is your traditions. These are the things that keep families/friends together no matter the times or the seasons.
As we all strive to get to the next level this year let's remember the ties that bind us. Love, family/friends, and faith!