02 May

Traveling Light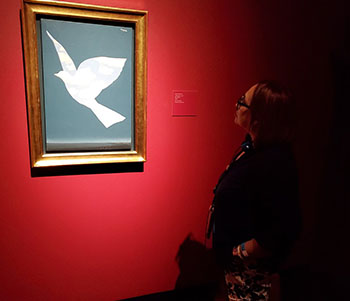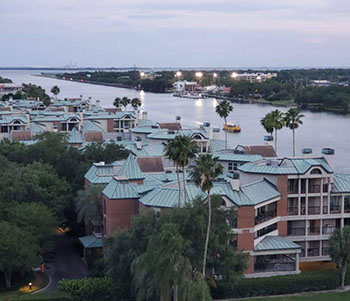 Last month Richard I decided to attend a popular Christian conference in Florida. I had been many times before as a speaker and seminar host but this time I was going as a guest.
My goal was to have no agenda but to relax in the sun attend a session or two, read my word and just allow the Lord to speak to me unencumbered by the house, work or my daily distractions back home. Richard and I intended to get to bed early the night before our flight and get up peacefully and fly out. As usual, that did not happen, and nothing went as planned. We were packing last minute to the tune of 3 AM. We were both so tired that we ended up throwing everything and anything into our suitcases. When you are tired you make bad decisions. We were packing in a frenzy because we not even coherent. Instead of packing for a quick weekend, we packed as if we were moving overseas.
Too much and way too heavy! Now by this time, I should know how to travel. A comfortable outfit to travel in and about two other outfits. Everything that packs well and can-do double duty with just a quick change of accessories. I know this! Why I packed all the stuff I did was beyond me. Suits and coats and dressy shoes, just in case when all that fussy stuff had nothing to do with the event itself or the predicted weather. I was anticipating scenarios that were not even programmed to happen. My carry-on bag was so heavy that Richard had to lug it for me on and off the plane.
I have got to learn how to pack light! By the end of the trip I had worn three things inside my case while at least 30 pounds of my packed clothing lay untouched.
I felt that there was a lesson for us all in this. My trip turned out to be wonderful once I got situated. We had lovely dinners out by the ocean, and we went to a well-known museum and wandered around the exquisite artwork at our own pace.
We sat outside by the marina by our hotel and we took pictures under a ribbon festooned tree courtesy of an older couple who we struck up a conversation with.
Once we got to our destination, we had a lovely time. It was so relaxing but the getting there and even the first day was a blur. We were overthinking everything. We didn't relax and we made our travel stressful all on our own. I wish my bags were lighter. I wish that I hadn't bought so much junk with me that I didn't need once I got there. Whatever I might have forgotten I doubt I would have even missed.
In this new season as we determine to cross over into our blessed place take a minute and reassess somethings that you may have packed unnecessarily.
Seriously, mindsets that belong in the past. Ways of doing things that really don't help you now. Stop worrying about what you may encounter and just concentrate on how lovely it will be when you finally get there. If there is stuff you don't know, God will show you or give you an opportunity to learn. If you are not prepared fully, he will send help to equip you.
The bible assures us that; "He that hath begun a good work in you is faithful to complete it in the end." So, remember to pack light and just go. You don't need much when you trust in him.
The lighter the load the easier the journey!