03 Mar

There Is No Place Like Home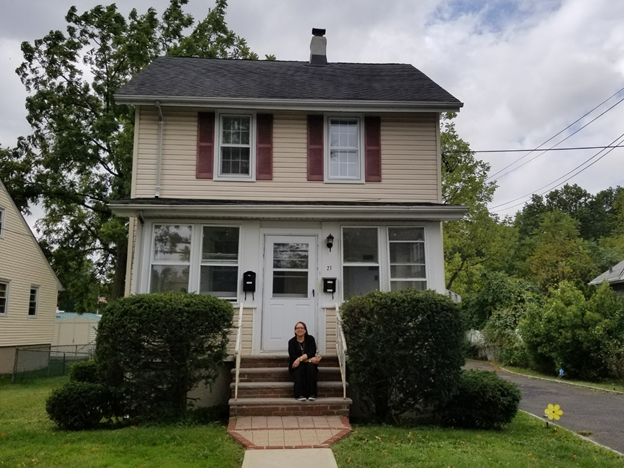 Dorothy put it best, folks — There really is no place like home.
I recently had the opportunity to stop by my hometown in New Jersey, a state I have neglected to visit for a while. Well, to be honest, I have popped in the Newark airport for a layover multiple times over the years, but never had the chance to leave and venture out into the area at all. 
I am definitely a small-town girl at heart.
I'm from a place called Springfield Township, NJ, and it's safe to say that the area gives off some serious small-town vibes. My husband said that when he first visited me he thought he was in Mayberry R.F.D! I used to take offense when he said that years ago. But now I kinda like the comparison.
It was actually my son's idea to go back for a real visit and spend a few days looking into some of the old places that I would think about all the time.
The first stop? My childhood home of course! It was still looking pretty much exactly the same as it always had, despite having new owners for almost a decade now. Speaking of which, I sure hope they weren't home when I took the liberty of stealing a picture while posing on my old front steps…. 
Gone were the beautiful blue Hydrangeas we had planted on the side of the front walk and the lawn sign that changed every season. The garage was nowhere to be found, and my dad's big brick barbeque pit and fireplace in the back yard had since been demolished.
Toward the front of the house, I could still look up and see the window to my old bedroom where a little portable window fan used to revolve at night. I would sing into the blades until my mother made me stop and go to sleep.
It was a beautiful little house in a neighborhood where everyone was like family. It's funny how you never really appreciate what you have until it's gone. The world was so very different back then. But it was wonderful to take a step back and remember the place that shaped so much of who I am.
I understand now how looking back helps you to move forward.
We drove down to the shore area where my family once owned a little vacation bungalow. I found that neighborhood to have grown tremendously with lots of luxurious houses, expensive high-end restaurants, and cafes popping up everywhere.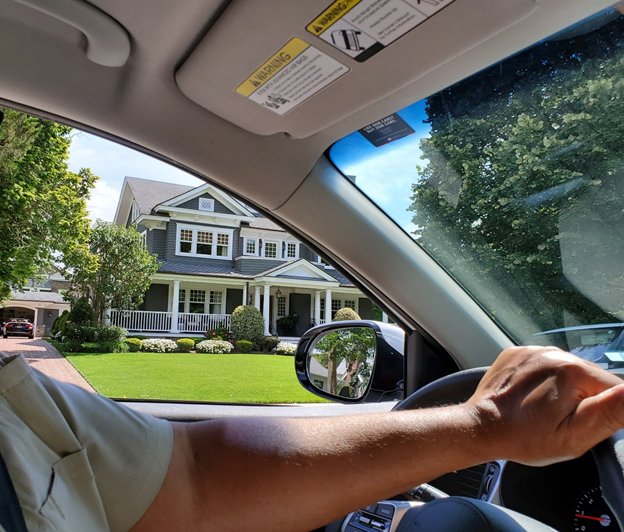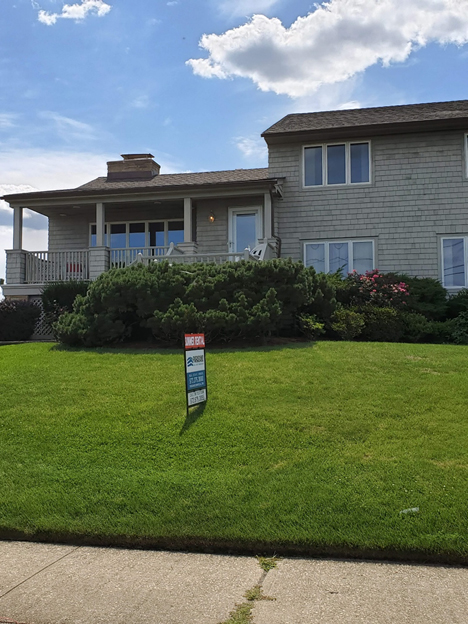 I think maybe we should have held onto the bungalow!
The Jersey shore was beautiful, relaxing, serene, and prettier than I remembered. Nothing remotely like what they show you on MTV!
We decided to follow Anthony Bourdain's New Jersey food crawl. Frank's Deli In Asbury Park was my favorite stop!
I spent almost every summer at Belmar and Asbury on the Jersey Shore.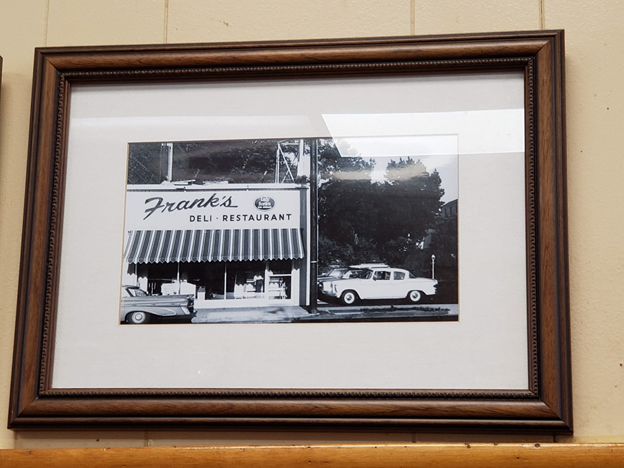 While at Frank's, I had a Sloppy Joe combo. Before your mouth starts to water, you should know that in New Jersey this sandwich has nothing to do with ground meat and tomato sauce.
Richard had a fresh flounder fish sandwich that I had to taste while he visited the men's room. Not going to lie…. I almost didn't give it back! LOL!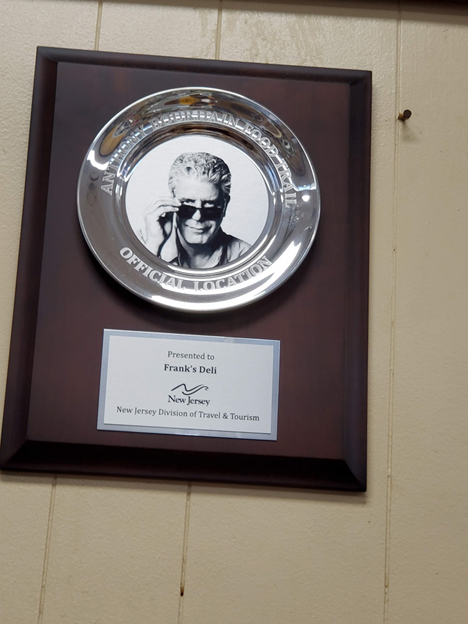 Asbury Park had really changed since I visited last — around 10 years ago. It was a lot quieter when we used to hang out there. It has since become a hub for music and art with a funky kind of eclectic hipster crowd following now.
I did go back to see the Stone Pony which was just one building when I was a kid. Unfortunately, the Boss (Bruce Springsteen/long time resident) wasn't there that day. LOL!
It was heating up for a big concert with some locals known as the Jonas Brothers. (Maybe you've heard of them??) They were erecting stages in the parking lots and doing sound checks. After stopping briefly into the Pinball Museum for a few games, we got back on the road.
I could not go home without visiting a few of the family's favorite confectionaries and bakeries. And of course, I had to get several authentic Black and White Cookies made famous by Jerry Seinfeld to bring home.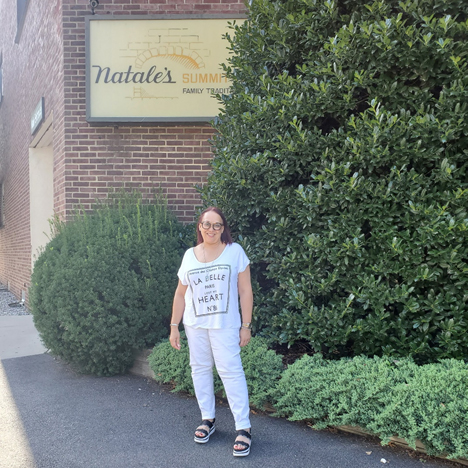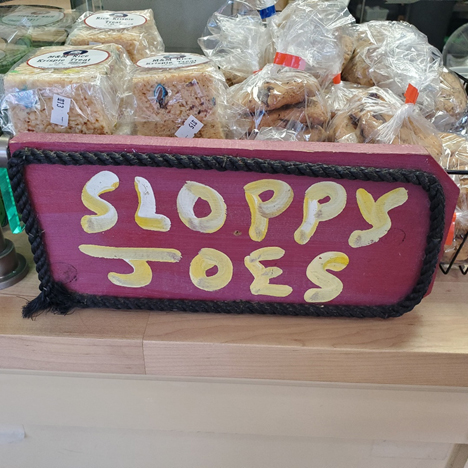 It was very gratifying showing my kids and my grandchildren all of these places and experiencing familiar sights, sounds, and tastes again as an adult with them.
I think it was good to show them my childhood up close and personal.
Because we're all about priorities, we hit up our share of diners. I can't believe I've become the lady taking pictures of her food now, LOL!!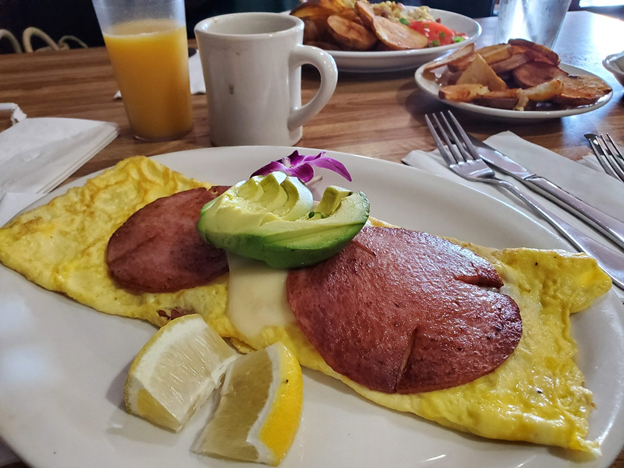 But it was so pretty! Does anyone else know what Taylor Ham is? New Jersey praises this meat as an ultimate breakfast staple.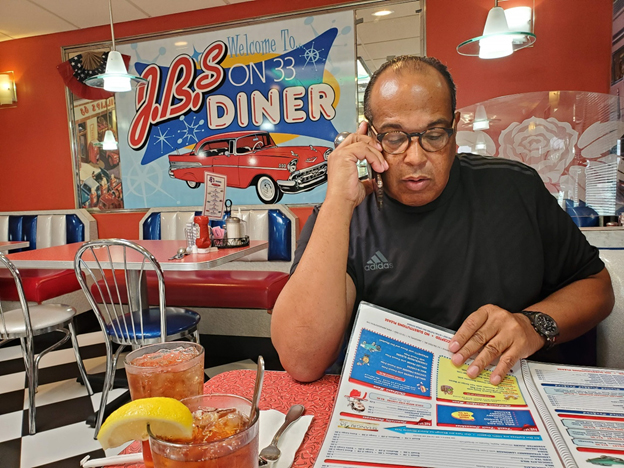 We got to see some of our good friends Shelly and Stephen Lombard on one of our many diner crawls.
Richard and Stephen produced films together over the years. Shelly happens to be an original member of my TeaLadies group and we have all been friends since college. They drove down from Montclair and met us halfway.
Who can resist dinner at a diner!! 
When was the last time you were back home?
Sometimes the best trips are right there in your old backyard!