26 Nov

My Christmas Craft

Two years ago, I was flipping through some holiday decorating magazines and I noticed a beautiful and unique Christmas tree design on one of the covers.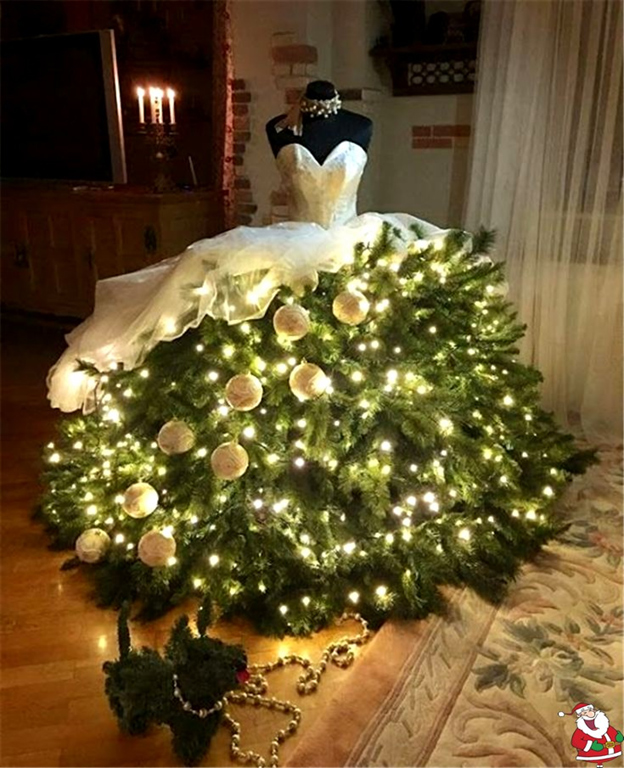 Perhaps you have seen them before? It's called a Mannequin Tree. I thought it was so beautiful and so very creative. I thought I would love to try to do something like this myself. The idea of having a project during the holidays seemed fun and relaxing at the time.
So, I watched a few tutorials on-line, read a lot of Pinterest posts about how other people made them and then I set off on my own to figure out how I might just DIY my own holiday creation. I had to hit a ton of stores to gather all the tools, fabric, and decorations.
I took Rich along with me to lug the heavy stuff.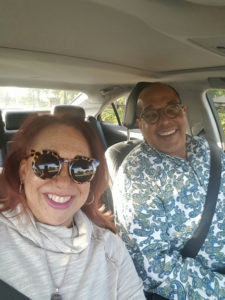 The first stop was Hobby Lobby for my dress mannequin and then to Lowe's basically walking the isles and figuring out what might work best for a dress form.
Then on to a gardening store to price out fresh greenery for the layers of her gown. It was way too pricey, so I opted for artificial limbs (back to Lowe's).
Glue gun-check, wire cutters, masking tape, garden hose holder, yea! Gold lame flowers, dollar store jewelry and finally ladies evening scarves from the discount department store.
This was tougher than I anticipated but all in all, I think it turned out beautifully. It was gratifying every evening to work on my project and then to see it all come together by my own hands.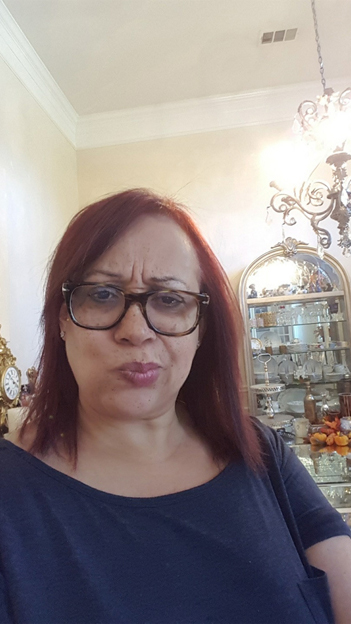 She is my ode to Marie Antoinette and 17th Century France. I call her Claudette', Queen of Christmas, lol!!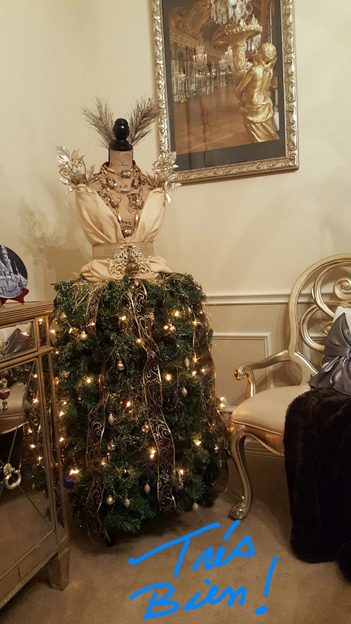 The ole girl has been holding up pretty well so far. I wrap her well in cellophane and store her upright during the summer months and just shake her out and fluff her for the holidays.
She continues to be a be a stunner. This year I had to fix her waist fabric a tad and tighten up her shoulder plumes, but she is still standing.
Every year I enjoy seeing new family and friends met Claudette as she holds court in my front foyer. It always makes for a great story when someone asks me where you bought that from, lol!!
There is so much in us that we can do and discover if we have the courage to just reach out and give it a try. Who knew I could make designer Christmas trees?
Of course, my husband thinks it's a great new business for me, but I think it will just be an occasional enjoyment. Next year I am thinking of making her a suitor for the other side of the foyer. That is if I can find an old military costume and maybe some vintage medals. We'll see!!
Try something new this season you may be surprised at how lovely it all comes out!