06 Jun

Film Camp

It's springtime. And around our house, that means one thing.
Film Camp!!
Every spring we head up to Weatherford, Texas for my husband's annual filmmakers bootcamp. It has been our tradition for several years now. It has grown from a handful of renegade Christian filmmakers wanting to sharpen their skills, to a meeting place for a diverse group of gifted Christians who work in all areas of the entertainment industry.
Some people come to be encouraged in their goals or master a skill to help with current projects or to get the pros to possibly critique their film ideas. Other folks return every season for the fellowship and the sense of community that the retreat has come to offer.
We have cinematographers, producers, acting coaches, actors, directors, editors, writers, and composers all converging on a beautiful retreat center in the hill country of Texas.
There are classes on the latest trends and techniques taught by experienced professors and working professionals. There are virtual TED-type talks from celebrity pros around the country, like the director of The War Room and Courageous as well as the prolific producers of Shindler's List and the Jurassic Park films. There are studio execs who do guest lectures and provide lesson plans.
Creating this kind of Institute has been a dream of my husbands for years. After attending Film School at CBN in Virginia Beach, Virginia (now Regent University) and working there as a television producer during its glory years, he then built television studios for Benny Hinn, Lester Summerall, and The LeSEA Network. He went on to produce groundbreaking music and television specials for MTV, Bravo, and ESPN while winning five Ace Awards, an Amoco Award, and an Angel Award.
Inspired by the early films of Worldwide Pictures: a film company originally headed by The Billy Graham Evangelistic Association. With support from The Coca Cola Foundation and The Ford Motor Company's Urban division, Richard decided to try his hand at evangelistic films. His most successful films were made in collaboration with Pastor Tony Evans and the Urban Alternative and New York's Brooklynn Tabernacle. They became cult favorites (Standing in the Gap, Heart of Stone). His films starred well known athletes and Tony award-winning actors like Ben Harney and Mr. Clifton Davis, the beloved star of TV's Amen.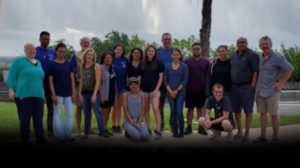 They were the first Christian films that went straight to video and were sold in Christian bookstores and street corners across the country. Many of the films tuned up on the mission field translated into foreign languages. In the 80's and 90's his films were known by generations of church kids that would memorize almost every line. He was also the first at that time to feature soundtracks by the prominent Christian artists of the day like Toby Mack, DC Talk, Babby Mason, and the Winans. In 1998, The Billy Graham archives of Wheaton College asked Richard for his original screenplays and directing notes to be kept for future film evangelists to study. He soon retired from film making and went into full time ministry as an ordained pastor. He opened a Non-denomination church in Texas through Christ for the Nations (CFNI) called Transformation Ministries, but he still missed film making.
The two ideologies seemed so far from one another; pastor and filmmaker. Eventually, he came to realize that television and film programming is the pulpit of today. And the best way that he felt he could reach the unchurched was by unifying his interests through creative films that were positioned to present what he called the God question to people who may never visit a traditional church.
And what better way to reach that specific generation than to first teach and disciple the ones making the films. From this idea came The Transformation Film Institute, an online evangelistic outreach and a film school that runs the camps in Texas four times a year.
Attracting prospective and current film makers of all levels and ages who seek support, training, and camaraderie in Christ. Iron after all sharpeneth iron.
All of this is taking place in a community ranch house with separate quarters for men and women. There are three rambling back lots, a production studio, over 10 acres of controlled wilderness, an on site props shop, a costumes facility and a full service air-conditioned kitchen and eating pavilion for catering and craft services. Our instructors bring in the latest equipment and spend half of the retreat in classroom sessions and the other half on working sets.
We can fellowship together or enjoy quiet time on a walk around the grounds and inspirational prayer garden on site.
Evenings are spent reading or working on scripts, watching dailies in the community den or sneaking in a last minute practice for an upcoming audition with our acting coaches.
Worship is every morning at the little makeshift chapel and lecture hall on the grounds with visiting worship teams and selected speakers who provide quick 15-minute messages every morning to start the day. Messages crafted for creative people who want to be encouraged to use their gifts for God; pocket sermons that center on being a light in a dark industry that exudes great influence and power over so many.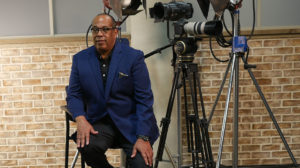 There are a total of four camps a year and an online school with year round classes that offer students many opportunities to join the growing community of Transformation Film Institute. It's a great time to be refreshed, encouraged and supported by a diverse group of creative professionals ready to use their gifts and talents to impact the entertainment industry. If you're interested in attending a camp, teaching a class, or sowing into the work contact the Institute.
To find out more about Transformation Institute and Richard's work with filmmakers check out the website: www.transformfilm.com