06 Sep

City of Dreams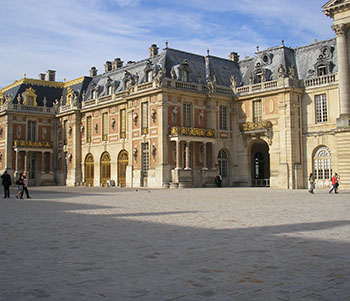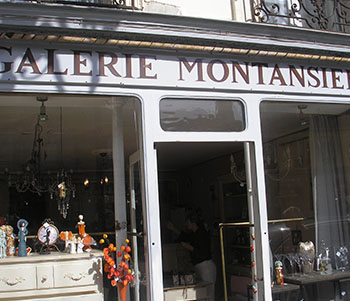 What dreams are made of:
Versailles is a place where dreams come true. For me, it must be one of the most enchantingly beautiful places on the whole earth. It is an overload of color, texture, vibrancy, and light. And for so many years it was only a place I visited in my imagination. There are countless history books and dozens of documentaries on the place as well. But none of them do it justice. On a birthday several years ago, my husband surprised me with a long-awaited trip to Versailles. If you love art, culture and the mystique that surrounds the country of France it all starts here in a small hamlet that was once the center of the gilded age of Europe.
Versailles is a beautiful French town that wraps itself lazily around the highlight of its existence the magnificent and grandiose Chateau de Versailles.
The Palace of Versailles is a royal chateau in the Île-de-France region of France. When the chateau was built Versailles was a country village; however today it is a suburb of Paris some 20 kilometers southwest of the French capital.
The Palace is the central part of a complex that housed the French government, most notably its royalty, during the reigns of Louis XIV (France's famed "Sun King"), Louis XV and Louis XVI.
Versailles is not a place to pop in and out of. It's best to wait until you can plan a few days or a week at least. If you are to walk the lilac filled gardens of Marie Antoinette you must do it slowly and when you feed the fish in the hamlet grounds that were built as her playground you'll want to linger in the nearby vineyards as well. If possible, stay at the Trianon Palace Versailles, built in 1907 on the Boulevard de Reine. It's a historic gem nestled on the edge of Louis XIV's Royal Domain with sweeping views of the French Palace just steps away. It's so easy to walk through the back gates and up the graveled pathways to the gardens, fountains, and statues called the Jardins du Chateau de Versailles listed on the UNESCO World Heritage List.
It is after all the worlds largest royal domain. The total area of the property covers 2,014 acres, including over 230 acres of just gardens alone. So you can see why you needn't go anywhere else.
Mornings are best spent without a clock sipping strong coffee and nibbling croissants on the beautiful balconies of the Boulevard de Reine while faint strains of classical music can be heard from the gardens nearby. Sheep still graze in the hundreds in the surrounding parks that dot in and out of neighborhoods and small shops. And for those who paint there is an unlimited supply of golden light around every corner.
Most days you will want to join other patrons and walk to the Palace taking your time in one area or another on the grounds or sitting in the gardens or wandering around some section of the many buildings and petit chateaus that make up the domain. After a slight rest, you can walk into town for the evening or ride the readily available bicycles and have your pick of a simple meal under the stars. French beef, fresh beans, and maybe some cheese and bread. I remember myself walking through the town late into the night as the French seem to come alive after dark.
It would help to practice your high school French as it may come in handy as you attempt to speak in simple phrases to the local townspeople many of which do not speak English but are very tolerant of our broken dialects.
The city itself is both quaint and unassuming. As everyone understands and appreciates the beauty and the history that they live among.
Overall, the Palace of Versailles was built to impress not just all of Europe at that time but the world. It was chock full of paintings, astronomical clocks and sculptures, ornately designed rooms (like the "Hall of Mirrors") and even technological innovations, such as pressurized water fountains in its gardens that jetted water into the air and an opera house with a mechanical device that allowed the orchestra pit to rise up to the stage, allowing it to be turned into a dance or banqueting hall in a short span of time.
Versailles is a mirage, a manifestation of unimaginable art and luxury and beauty that would charm and amaze anyone who visits even today.
Paris with all of its glitter and trend is only 45 minutes away by train. But if possible plan to savor this glorious city all by itself. Like me, you will return to Versailles again and again as its beauty and its majesty is too much for just one memorable adventure.
In later travel blogs I will go into further detail about the city and its people. But for now, I will leave you with my favorite photographic memories of an unforgettable adventure that you will want to experience for yourself.
If Paris is the city of love, then
Versailles is the city of dreams.